Pets do not make good presents.
Pets especially do not make good holiday gifts. Pets really especially don't make good holiday gifts for kids! Even adults should not be surprised with a new pet, even if they have shown interest in one. Being immediately saddled with responsibility over a living being can turn a usually wonderful, rewarding experience into a burden. Kids are not well equipped at the best of times to take care of a pet on their own. The holidays are a hectic time of year to add another family member! Folks may be leaving town, have guests in the house or otherwise be too busy to care for a new pet. Kids will get distracted by other holiday gifts and may neglect their new arrival – even if they begged for one in the first place! It's better for both the people and the animal to wait until a quieter time, so that everyone can get used to the new situation.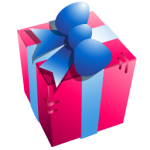 It's also best if a person picks out their own pet. Some personalities can clash – this goes for reptiles as well as cats and dogs! In particular, reptiles should be thoroughly researched as their needs are unique. Some are looking for particular breeds, ages, sizes, colors or patterns. Some people want a furry friend, while others are more interested in something scaly. Choosing a pet is a very individual decision. You don't want your holiday gift to wind up in an animal shelter if things don't work out. Pets such as fish and reptiles are at risk due to their specific needs which are often challenging for a novice to meet.
For children who are old enough (10+ years) and are ready to get started, you can make a trip to an animal shelter or reptile rescue to see what's available before opting to buy one. Do so after the holidays are over! You might want to have the child write a short essay on how to care for the animal to show you that they are both interested and informed. Make sure you also know your stuff, as parents will be the ultimate caretaker for any pet! Always select a healthy individual if you are new to caring for the species; many reptile rescues have healthy animals that the owners could no longer care for. Another reason to avoid surprising your loved ones with a new pet!
The best gift to give an animal lover who wants a new pet are supplies or a goodie basket. For reptiles, this could mean a starter 20 gallon tank (suitable for most baby reptiles and some adults), some artificial plants, food & water bowls, lighting and heating equipment and safe cleaning supplies. Also consider gift cards or a "good for" certificate they can redeem for a pet of their choice. A responsible breeder may offer competitive holiday discounts, while suggesting that delivery of the animal happen later. Make sure these gifts are refundable, should the receiver change her mind or if living circumstances change to where pets are not possible.
Other alternative gift ideas for the holidays are artwork, jewelry or T-shirts featuring the type of pet in question. As long as you aren't introducing a living creature, celebrate their love of animals by gifting locally made or handcrafted items. A local reptile show may have some unique and reasonably priced items. Your present can still show you care, without risking the life and well-being of another living creature.